In this article, you will learn how to change your default browser on Mac easily with our step-by-step guide. Take control of your browsing experience and make your favorite browser the default on your macOS today!
Your web browser is an essential tool that allows you to access the internet and explore a vast array of information and services. While Mac computers come with Safari as the default browser, you might prefer using a different browser that aligns with your browsing habits and preferences. Luckily, changing your default browser on a Mac is a simple process that can be accomplished in just four easy steps. In this article, we'll guide you through the process of setting your preferred browser as the default on your Mac.
Change your default browser on Mac in 4 steps –
1. Click the () Apple logo in the top-left corner of your screen.
2. Then select and click "System Settings".
3. In System Settings, click the "Desktop & Dock".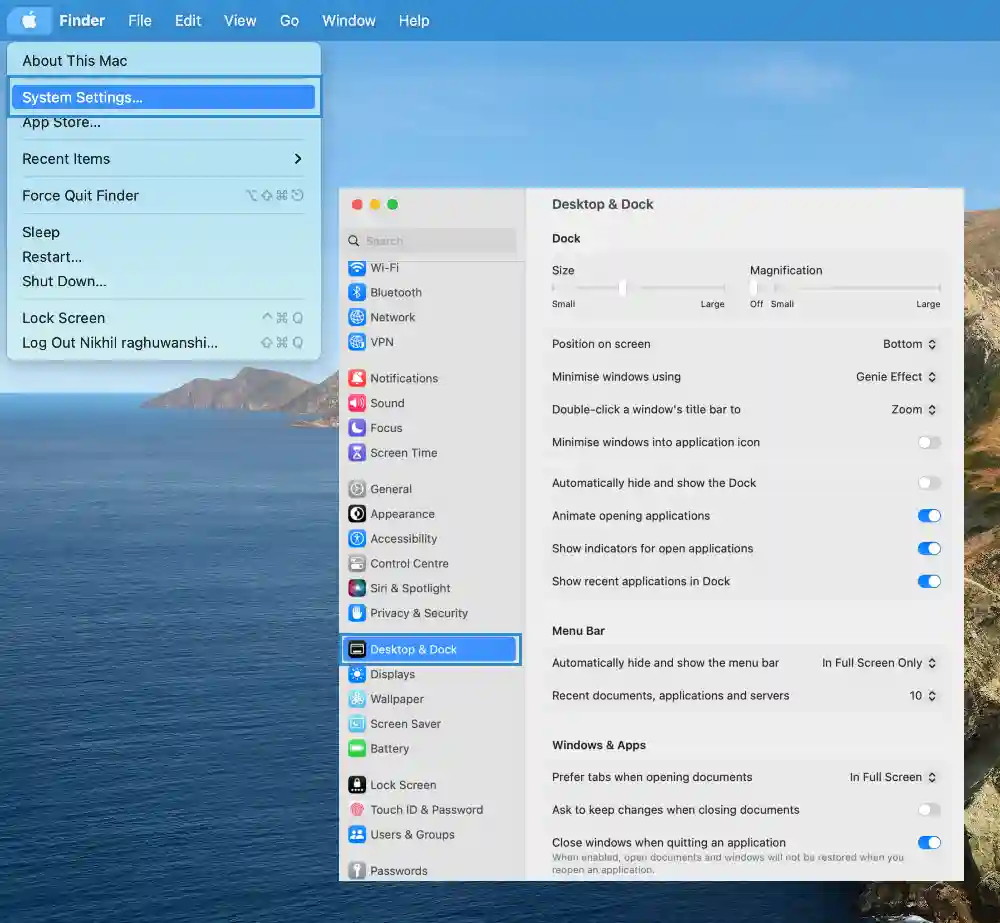 4. In Desktop & Dock, Scroll down and click "Default web browser", Under "Default web browser" a list of all the browsers installed on your Mac will appear. This list may include popular browsers such as Google Chrome, Mozilla Firefox, Microsoft Edge, and more. Choose your preferred browser from the list by clicking on its name.
Read – Best Browser for Mac 2023

Once you click on your desired browser from the list, it will automatically be set as the default web browser on your Mac. You don't need to restart your computer or perform any additional steps. From now on, whenever you open a link or access a web page from another application, your selected browser will be used as the default.
Congratulations! You have successfully changed your default browser on your Mac in just four simple steps. Now you can enjoy a seamless browsing experience with your preferred browser as the default.
---
Conclusion
Customizing your Mac to suit your personal preferences is one of the many advantages of using Apple's operating system. Changing your default browser is a quick and easy way to make your daily browsing activities more convenient and enjoyable. Whether you prefer the speed and simplicity of Google Chrome, the privacy features of Mozilla Firefox, or any other browser, the process of setting it as your default is a breeze. So, go ahead and make the switch to your favorite browser, and start exploring the internet in a way that fits your needs best!
---
Read More –