In this article, we will tell you "How to delete multiple contacts on iPhone." Managing a cluttered address book on your iPhone can be a daunting task. Deleting multiple contacts individually can be time-consuming and inefficient. Fortunately, Apple provides a convenient way to remove multiple contacts at once, streamlining the process and saving you valuable time. In this article, we will guide you through the step-by-step process of deleting multiple contacts on your iPhone. Get ready to declutter your address book effortlessly!
Delete multiple contacts on iPhone : Step-By-Step Guide
To efficiently delete multiple contacts on your iPhone, follow these straightforward steps:
1. Open the Contacts app on your iPhone. Alternatively, you can launch the Phone app and select the Contacts tab.
2. Choose the contacts that you wish to delete from your list.
3. To select multiple contacts in a consecutive order, use two fingers to press and hold contact in the list. Then, while keeping your fingers on the screen, swipe up or down to highlight the adjacent contacts. You'll notice the selected contacts turning gray to indicate they have been chosen.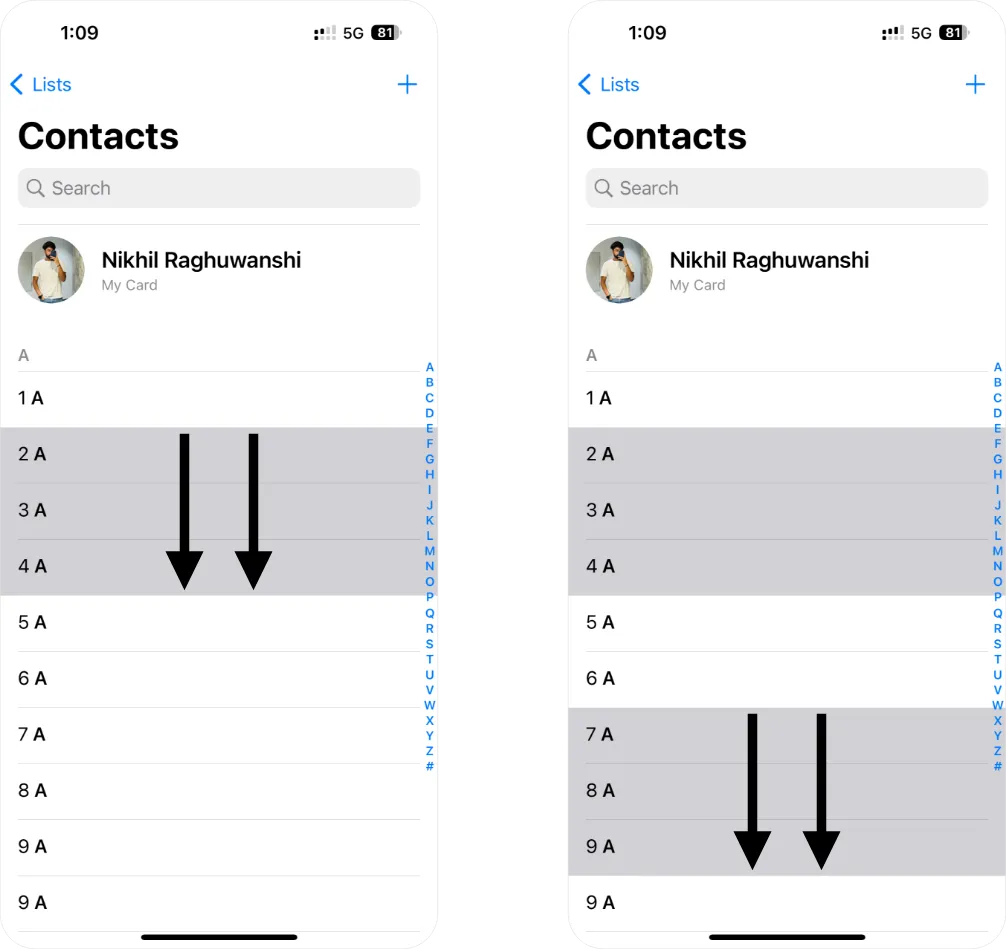 4. Once you have selected all the desired contacts, release your fingers from the screen to finalize the selection. If you want to add more contacts to the existing selection, simply repeat step 3.
5. Press and hold on to the selected contacts, and a menu will appear with various options such as Copy, Share, Merge, or Delete. Tap on "Delete Contacts" in the confirmation prompt to initiate the deletion process.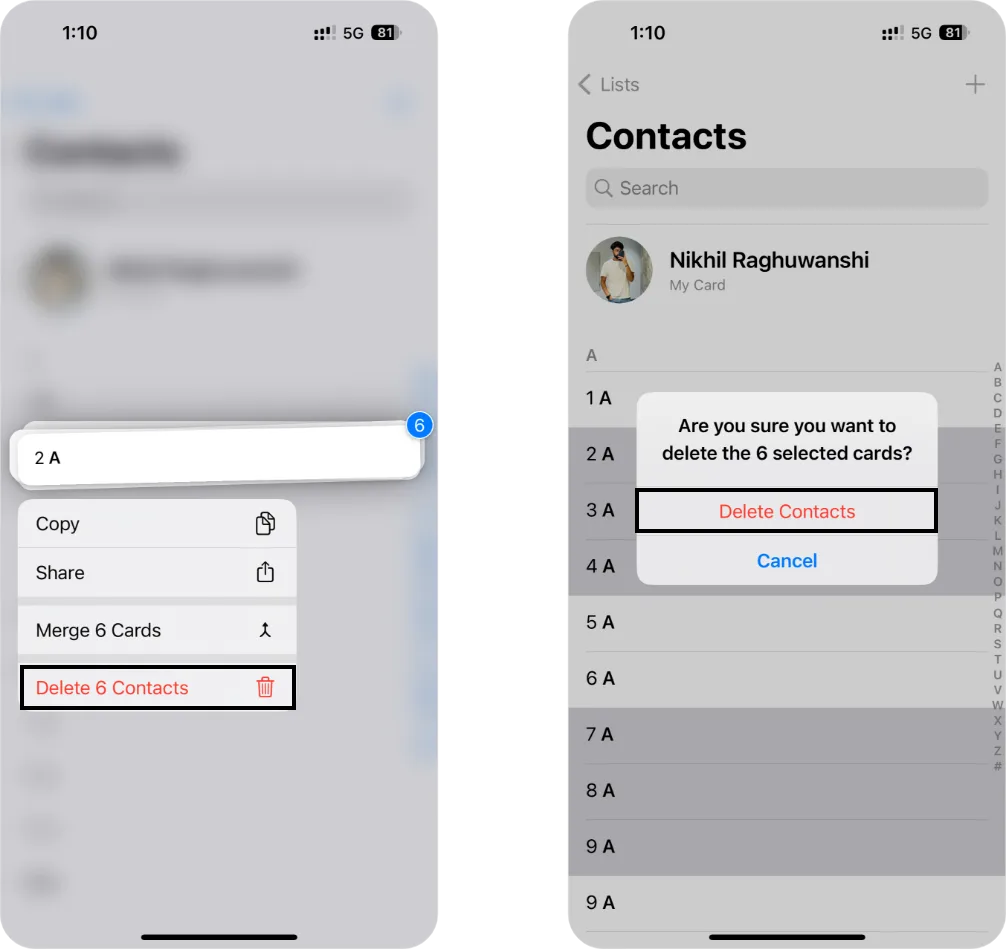 By following these steps, you can efficiently delete multiple contacts from your iPhone, helping you declutter and manage your address book more effectively.
---
Delete multiple contacts using iCloud: Step-By-Step Guide
In addition to the iPhone itself, you can utilize iCloud.com on your computer to delete multiple contacts simultaneously. Here's a simple guide to help you:
1. Visit iCloud.com and sign in using your Apple ID and password.
2. Click on the "Contacts" option to access your address book.

3. Hold down the "Command" key (on Mac) or the "Ctrl" key (on Windows) while selecting the contacts you want to delete.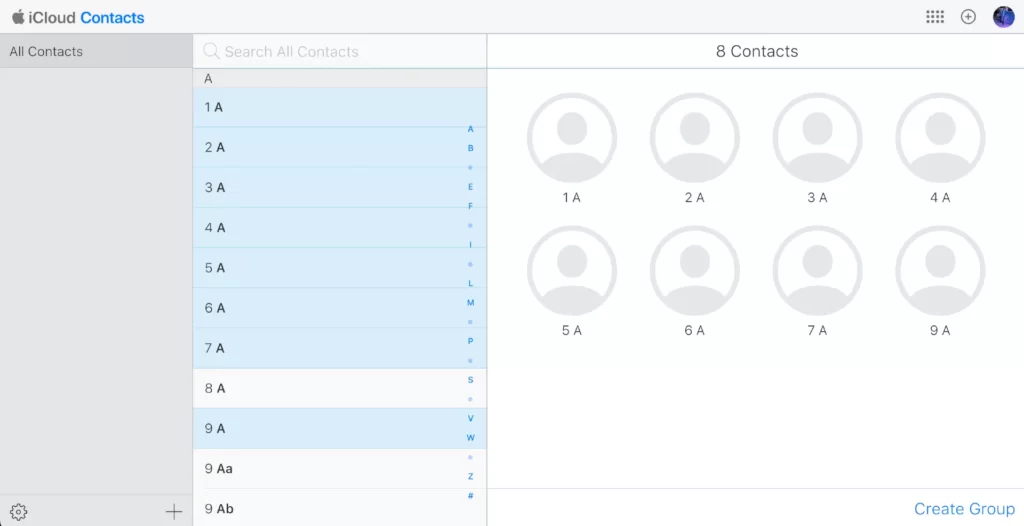 4. Locate the "Settings" gear icon situated in the lower-left corner of the screen, then choose "Delete."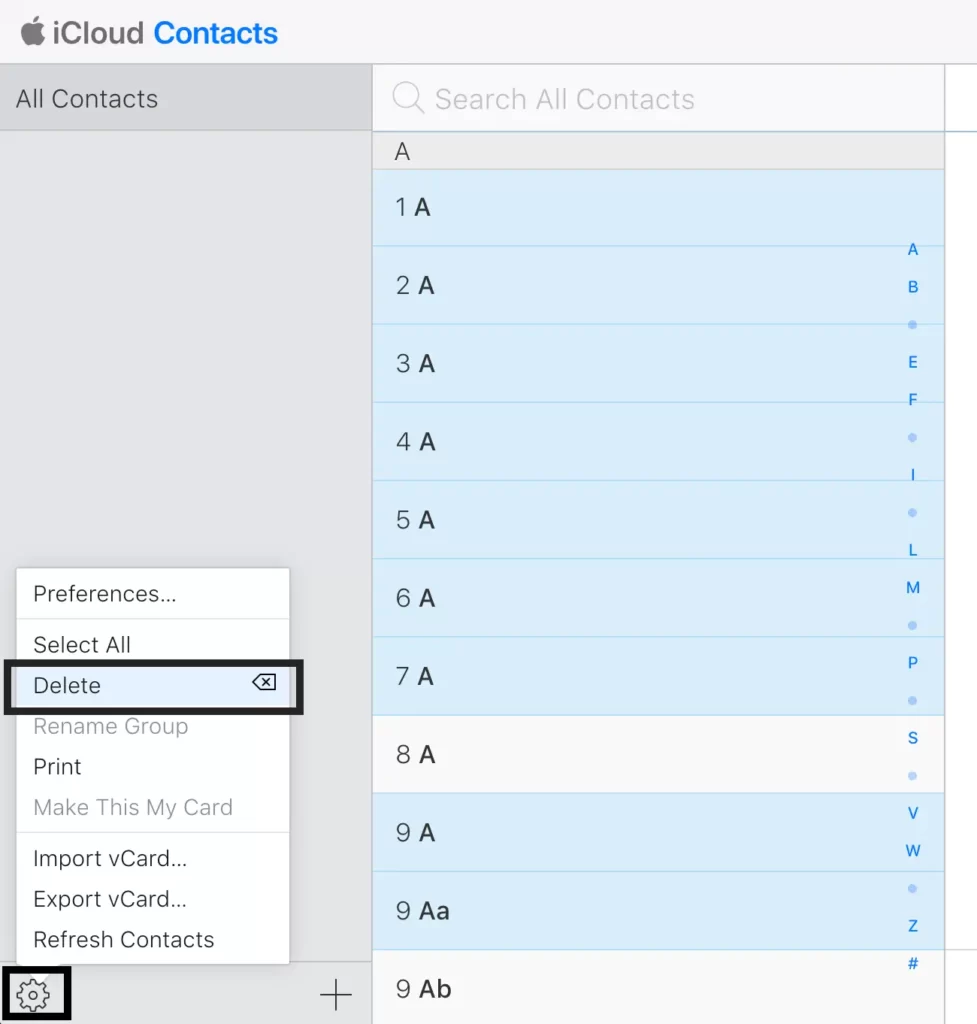 5. Confirm your action by selecting "Delete" in the ensuing pop-up window.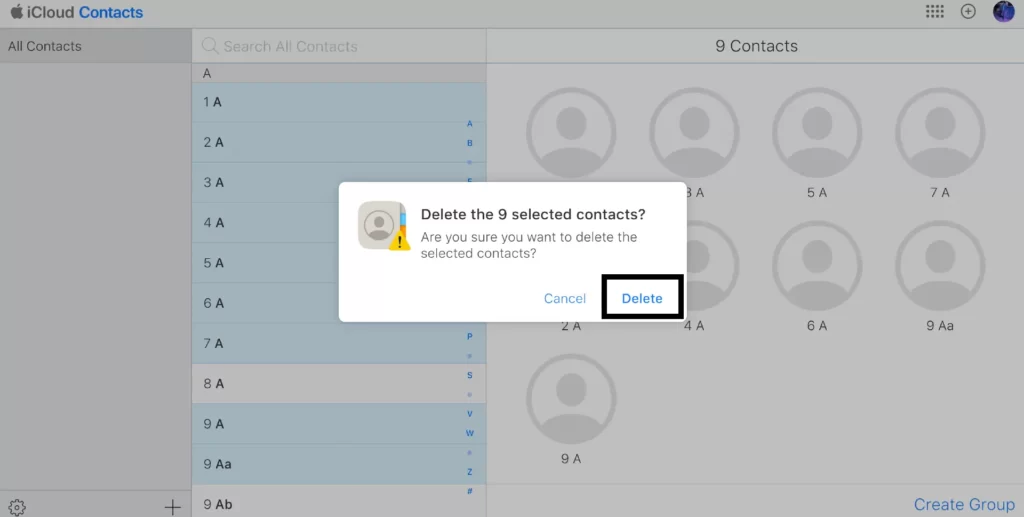 Note: When you delete a contact from your iPhone or iCloud account, it will also be deleted from all devices that are synced with your iCloud account.
---
Conclusion
Maintaining an organized address book on your iPhone is crucial for efficient communication. Deleting multiple contacts at once can help you declutter and streamline your contacts list. By following the simple steps outlined in this article, you can efficiently select and delete multiple contacts, saving you time and effort. Remember to create a backup of your contacts beforehand, especially if you have any reservations about permanently deleting them. With these tips, you can keep your contact list tidy and manageable, ensuring that you can easily find and connect with the people that matter most.
---
Read More – iPhone